AMHA Provincial Playdown Update
---
---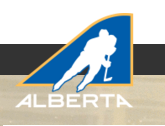 ---
Below are AMHA who remain in Hockey Alberta Provincial Playdown, please check back often to see how everyone is doing. Games are listed by team not by date.
Atom Female play down game March 3rd 5:30 PM Gold
Midget A Female is playing Brooks and they have the 2nd game in Brooks this weekend.
Bantam Tier 3 is still in playdowns vs Cochrane, they have an away game this weekend in Cochrane and a home game on Monday evening 7:45 pm Shane
Midget Tier 2 is still in playdowns vs Olds, they have their first game this Friday night on Gold 8:30 PM
Bantam Tier 4 B is going to provincials as the wildcard Zone 3 representative.