Hockey Stands with You!
---
---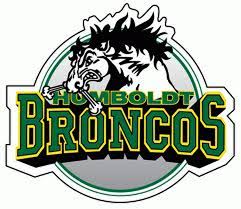 ---
In this difficult time, during the tragic circumstances, the AMHA hockey community would like to offer our love and support for the victims and their families. In this time of grief, you are all in our thoughts and in our prayers.
During this dark time please know that the AMHA community stands behind you, ready to help in any way shape or form. We are here to offer our support, our love, our ears, our hands and our hearts. We are here to for you all, whatever you need.
For those individuals that have already reached out to AMHA - THANK YOU! Your solidarity is both comforting and humbling. AMHA is in the early stages of working with our community and area to support the families of our fallen brothers and those with the difficult road of recovery ahead. At the moment, donations can be sent to strazstrong@gmail.com.
On Friday, April 13th, a week to the day of the crash, we invite Airdrie and the outlying communities to join together to support Airdrie's own Ryan Straschnitzki in his recovery since the accident. As well as, take time to remember all those on the team, their families, and their communities who impacted. Please do not forget your jersey!
Friday, April 13th, 2018
8:30 pm
Chinook Winds Park Outdoor Rink

Stay tuned for our Bottle Drive on Sunday, April 29th, 2018. Keep you bottle donations for the next couple of week.
A GoFundMe page has been set up to help support the victims and their families. Please follow the link to show your support (Please Click Here)
Hockey Stands with You!